Please Read: Welcome to the new-look Inside the Gators
Here's what you need to know on the Florida football front heading into tonight's game against No. 11 Tennessee.

Check-in for a visitor list for Saturday as well as live updates as prospects arrive for the game
Follow along on the Orange & Blue Board to keep up with all of today's Gator Game Day events as Inside the Gators reports all evening.
Inside the Gators Zack Weiss and Mark Wheeler take a closer look at Saturday's match-up between Florida and No. 11 Tennessee including thoughts on how important this game is for the Gators' season, Billy Napier and the line play, as well as offering up a score prediction.
Chris Will breaks down No. 11 Tennessee with help from Vols' beat writer Adam Sparks. They answer five burning questions, provide five fast facts, as well as previewing five UT players Gator fans should keep an eye on this weekend.
Rafael De Los Santos shares his five Florida Gators football players who are in the spotlight, and on the spot, to perform this week against No. 11 Tennessee.
Inside the Gators has turned to former Gators football players to get their take on the 2023 season and the state of Florida football.
Florida Gators Legend Steve Spurrier discusses the Florida Gators, all things College Football, shares his prediction on Florida's 2023 regular season record, a surprise participant at quarterback, and much more.
ADVANCED STATISTICAL PREVIEW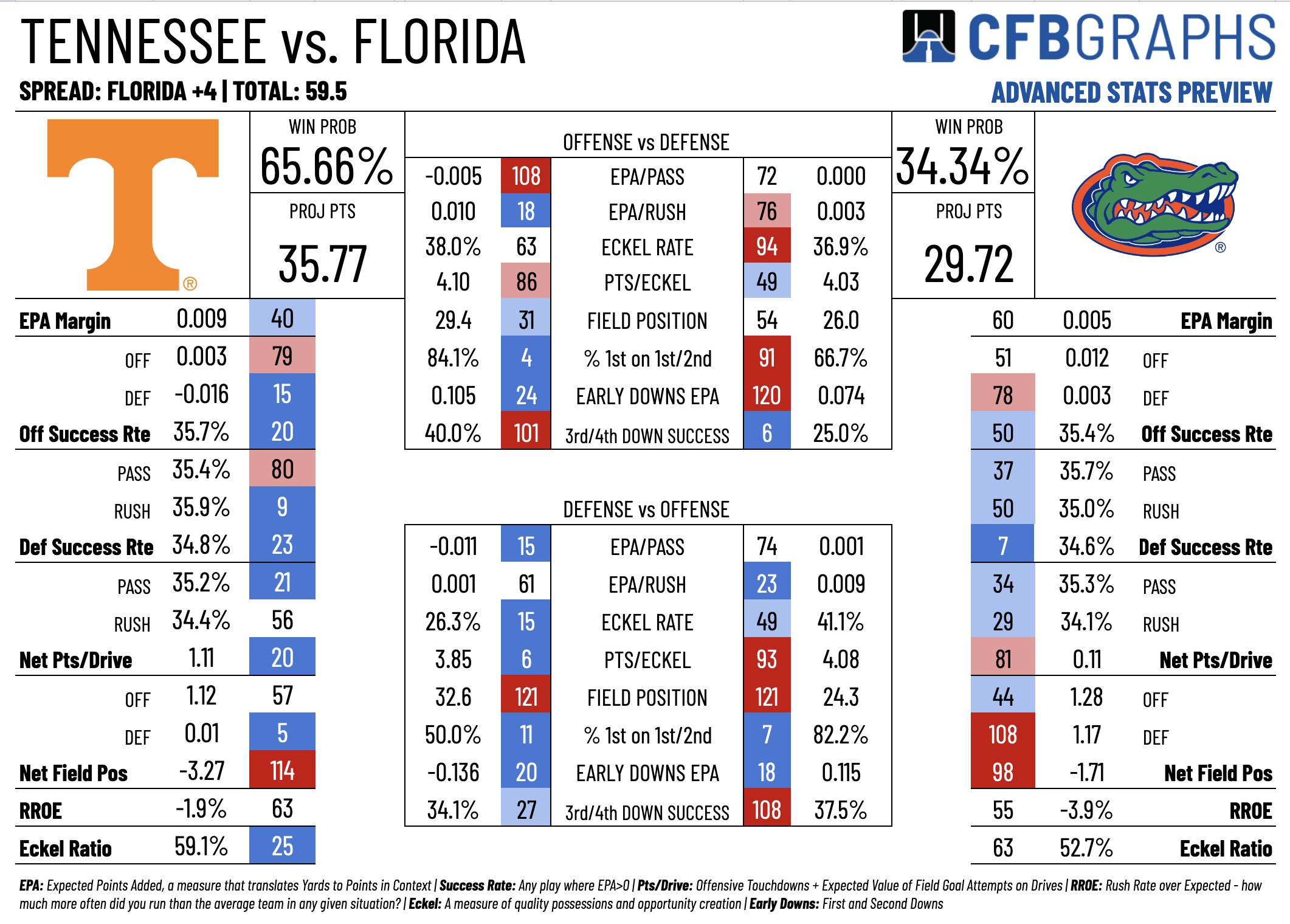 DEPTH CHARTS