Photo by USA Today Sports Images
Florida Basketball
Instant Analysis: Road win over Vanderbilt ends Florida's three-game skid
---
It was far from a classic but Florida (13-8, 5-3 ) is back in the win column after a 61-55 road victory over Vanderbilt (8-13, 0-8)
Here's the Instant Analysis:
What Went Right: This is another game in which Florida played down to the level of their opponents, but at least were able to walk away with a victory. They came to win this game on the hands of Noah Locke's superb night from deep. The sophomore guard finished the game with 17 points on 5-of-8 shooting -- all from behind the arc.
As a team, the Gators faced little resistance from a Commodores squad that has yet to find a win in conference play. Scotty Pippen Jr. led the team in scoring (15 points), but only one other player, Saben Lee, found themselves with double-digit figures for Vandy.
He Stole the Show: This was the Noah Locke heat check night. The sophomore has slowly found his stride as the team's only legitimate threat from deep and he punished a Vanderbilt team that at times suffered through lapses in which they could not guard him.
Keyontae Johnson also had a night in which scoring came easy. He finished with 20 points, and seven rebounds in what was another example of the forward's versatility on the court.
These Numbers Don't Lie: Florida finally found its first win in four contests, in part because of Locke's resurgence from deep. His 5-for-8 shooting from beyond the arc is his best of the season and shows that the sophomore has not hit a slump this season.
The question the team faces is whether Locke can continue his efficient performance nightly as defenses will likely surround the team's only deep threat.
The Bottom Line: Florida needed a win; desperately. This game was similar to Towson in which Florida found itself playing to the level of its opponents. Like then, they were able to end the game with a win but it was not the kind of performance Mike White will be proud of.
As the season has progressed, Florida has found its identity changing more frequently than a cheap mood ring. If they are to match any preconceived expectations heading into the conference tournament, the team is going to need to improve its consistency quickly.
Up Next: Florida returns home to face Georgia Wednesday night at 7:00 in a game being shown on ESPN2/U.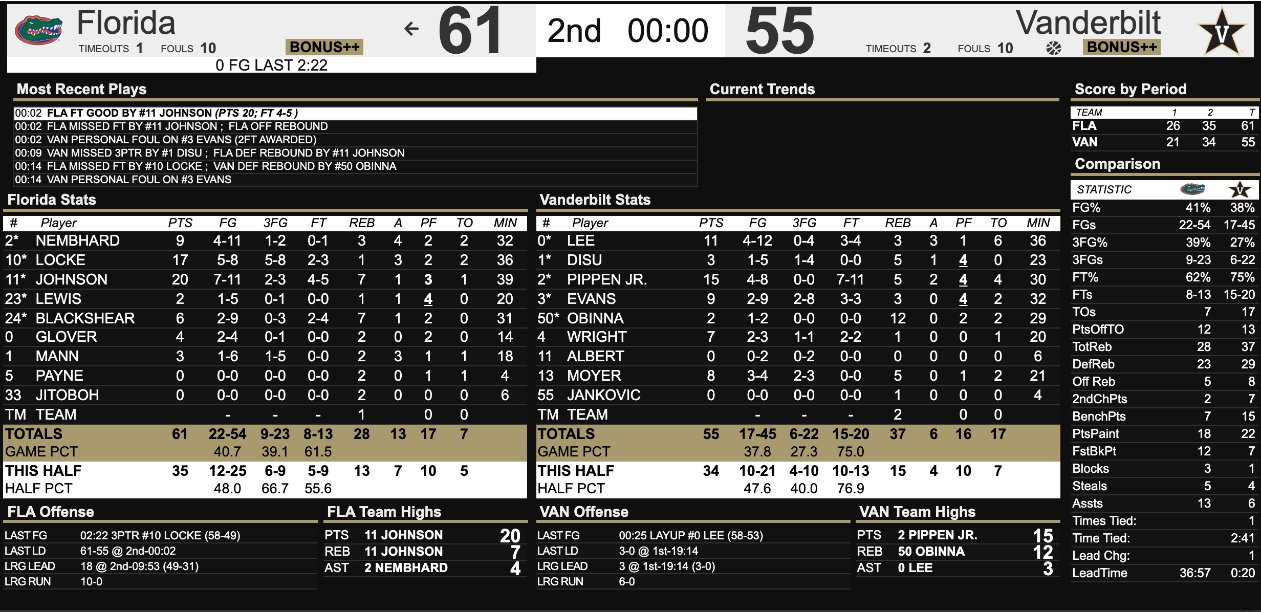 CHECK OUT OUR INSIDE THE GATORS FANATICS STORE FOR THOUSANDS OF FLORIDA GATORS RELATED ITEMS - MANY ON SALE - BY CLICKING ON THE BANNER BELOW:

Florida Gators Nike Air Zoom Pegasus 36 Running Shoes - Royal/Orange
------

#1 Florida Gators Jordan Brand Retro Limited Jersey - White
Never miss the latest news from Inside the Gators!
Join our free email list